If you build it, they will play.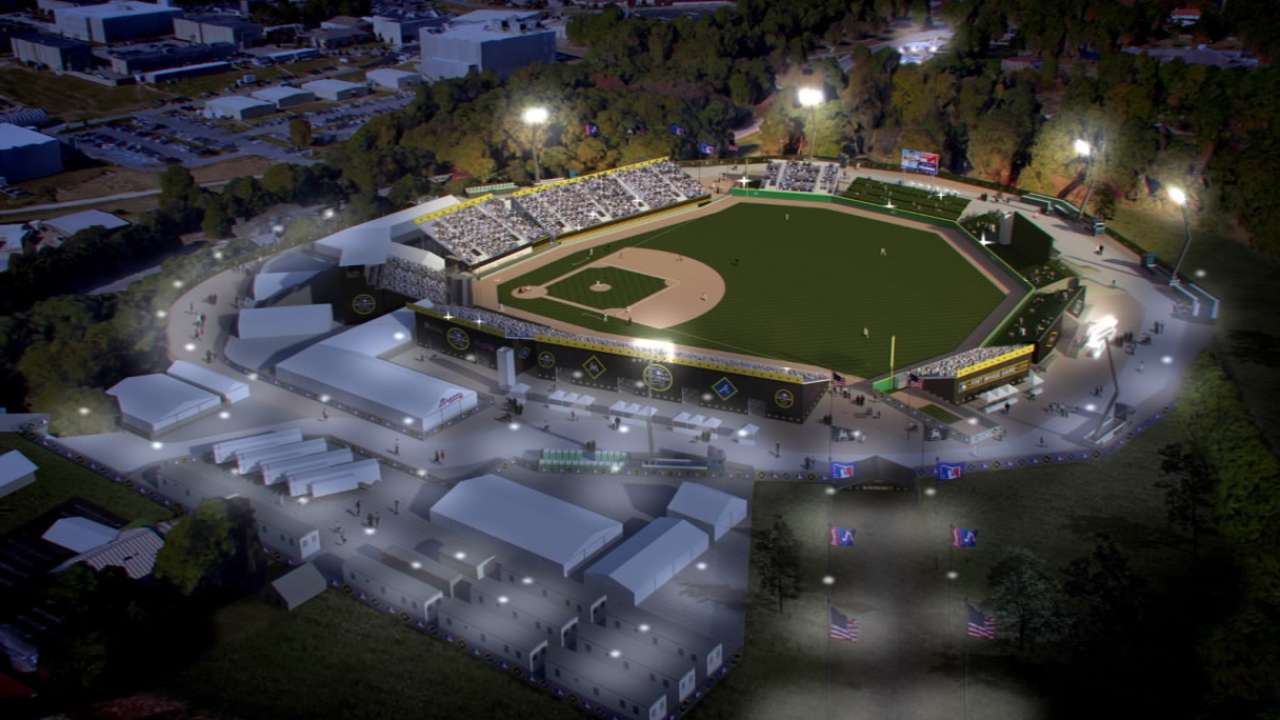 Major League Baseball is building a stadium for one game, Marlins-Braves, July 3 to continue their commitment to supporting the U.S. military by playing a baseball game on an active military installment, Fort Bragg in North Carolina, for the first time ever. In fact, it's the first time any professional sporting event will occur on an active installation unless you count a handful of UFC events.
The game will be nationally televised on ESPN. MLB.TV and ESPN Radio will also carry the game.
I'm especially proud that the teams playing this historic game are my favorite team, the Atlanta Braves, and one of my home state teams, the Miami Marlins. The Braves will be the home team.
The red, white and blue field of dreams will be used for just the one pro game, but, after the game, MLB is converting it to a softball facility for the use of Fort Bragg personnel.
Thumbs up, MLB!